Fashion Friday
Fashion Friday gives you flair while still being fair. We provides added comfort for mind and body as we uncover ethical clothing options. For a better wear consider the social and environmental impact of your threads.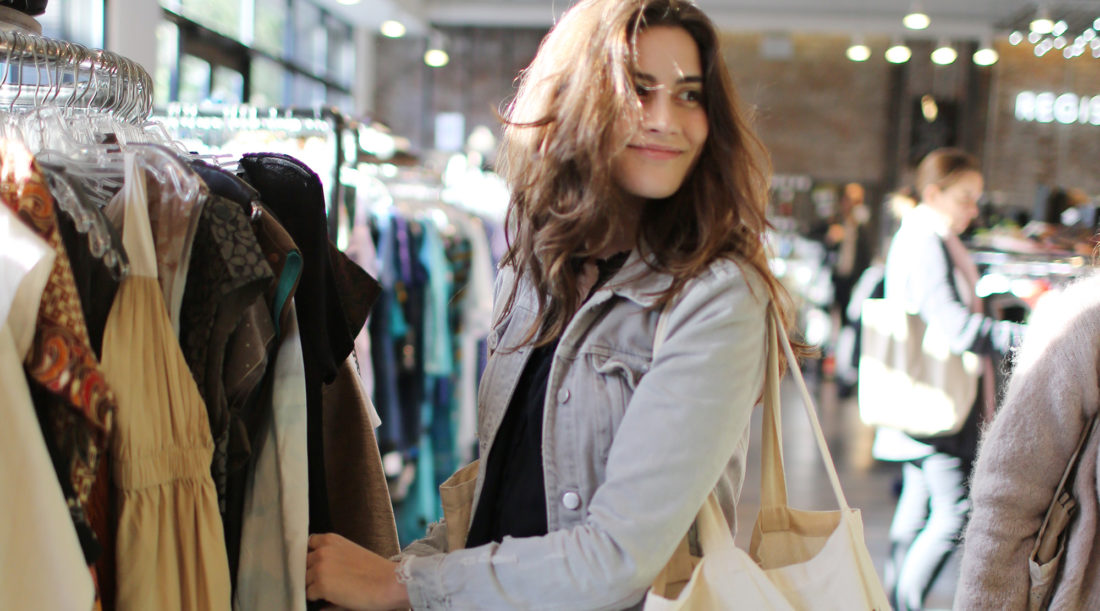 The Instagram magazine, Trash Is For Tossers by Lauren Singer, promotes living with zero waste. Lauren is constantly talking trash to keep us from making it. There is no "away" to throw things to, so learning to live without waste is really important. At 26 this model for a life in balance, not only looks great in used threads she makes a compelling case to hit the vintage racks. According to Lauren, Americans toss 25 billion pounds of clothing every single year! Her solution to that is second hand shopping! Lauren buys all of her clothes in second hand shops and re-sells what she doesn't wear. She keeps her guilt free wardrobe fresh and current and out of the landfill. This method of repurposing the past also saves a lot of money. Take the guilt out of shopping and discarding and save that cash for your next great adventure. Check her and her shop out on line at TrashisforTossers.com. Live with #zerowaste wear a #zerowastewardrobe  and buy #secondhand.
Moms on a Mission
Curate your style with refined high quality pieces that are ethically made. Ten good pieces can be the foundation for a hundred fantastic outfits.  Treating our clothing makers with the same respect that we treat our children and the world definitely effects your coolness factor.  Guide
Vintage Style
Go vintage to set yourself apart. The unrelenting cycle of fashion trends are piling up in landfills. Manufacturing is leaving our environments "threadbare" and patching over human rights abuses with "advert-ant teasing". Break this downer cycle and recycle.
Bamboo Basics
Although viscose bamboo is lauded as sustainable it is chemical intensive even in closed loop manufacturing. Bamboo Linen, Wool, and recycled fiber are all easier on the environment. When in doubt, check it our, look for alternatives, and remember to only buy things that you truly love. The scoop.
Wool Sneakers?
According to ALLBIRDS, the secret to creating the most comfortable shoes you've ever set foot in is wool. Harnessing the incredible properties of our planet's natural materials, such as New Zealand superfine merino wool.
What are you wearing?
Let us know how you make your threads cooler.