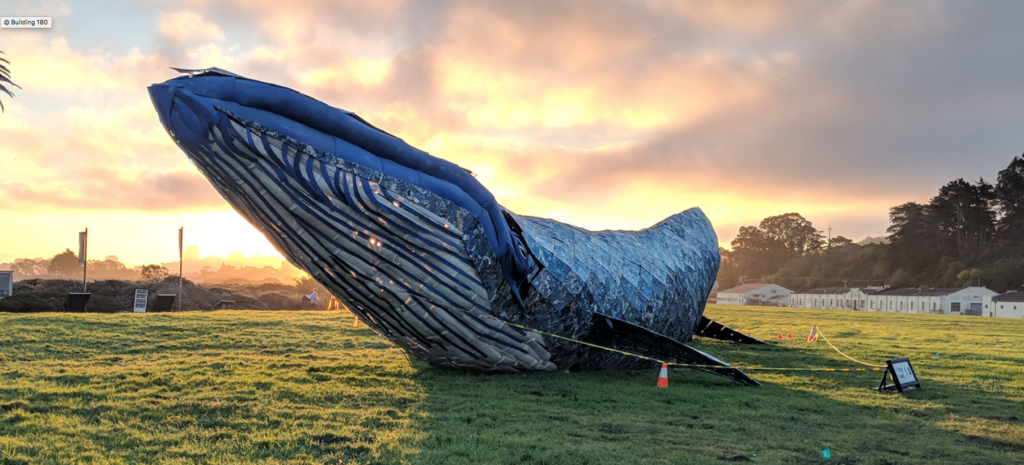 A Whale of a Problem!Where is the away we throw things to?
We have an ocean-sized problem of plastic trash in the ocean which is one of the most important issues we're currently facing with the environment. This enormous problem is almost impossible to visualize, which is why the Monterey Bay Aquarium teamed up with some Bay Area partners to build an 82-foot-long blue whale made entirely out of plastic waste. Monterey Bay Aquarium is a nonprofit dedicated to protecting the ocean. With the help of the National Park Service, the Golden Gate National Parks Conservancy, Hub Strategy & Communication, Building 180 and Bay Area artists Joel Dean Stockdill and Yustina Salnikova they were able to create this very serious "whale of tale" that can only have a happy ending if we all use far less single-use plastic. Working together we can address these big challenges.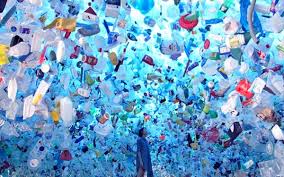 What we use and throw "away" hides in all our cells, on all our beaches and in the wild lands and seas. Consumption choices drive climate change and pollution. Recycling does not solve the problems of waste to protect your families' health and nutrition buy organic local food whenever possible and refuse single-use plastic. Protecting planetary health protects you.
Have you considered what it means that every nine minutes, plastic weighing as much as a blue whale (about 300,000 pounds) ends up in the ocean?
Recycle
Remember it takes a lot of energy to recycle things. Local trash companies accept clean glass metals, plastic bottles, tubs, & jugs, clean and dry paper. Any contamination makes it un-recyclable.​
Trash
Non-recyclable plastics, rubber, sanitary items and diapers, feces and complex materials that were not designed to be recycled or composted in many commercial facilities. Compost-able bags are also trash as they can't be recycled and have no compost value.
Composting
Composting reduces our carbon emissions and rebuilds our soils. Many cities have compost bins that acceps all food scraps, soiled paper, paper bags & plants in green compost can. Please do not compost compost-able plastics or compost-able plastic bags, as the current regional compost facilities are unable to process those materials.