Electric-assist mountain bikes add to your pedaling power and your fun on the road and trails.  Don't want to be late for work add some medal to your pedal and you will get you to the office in a song.These great commuters that can be used as weekend warriors. You will get in shape but at a more reasonable pace. No more slogging it all the way up a mountain. Get out and have fun every day and drive less with electric assist bikes.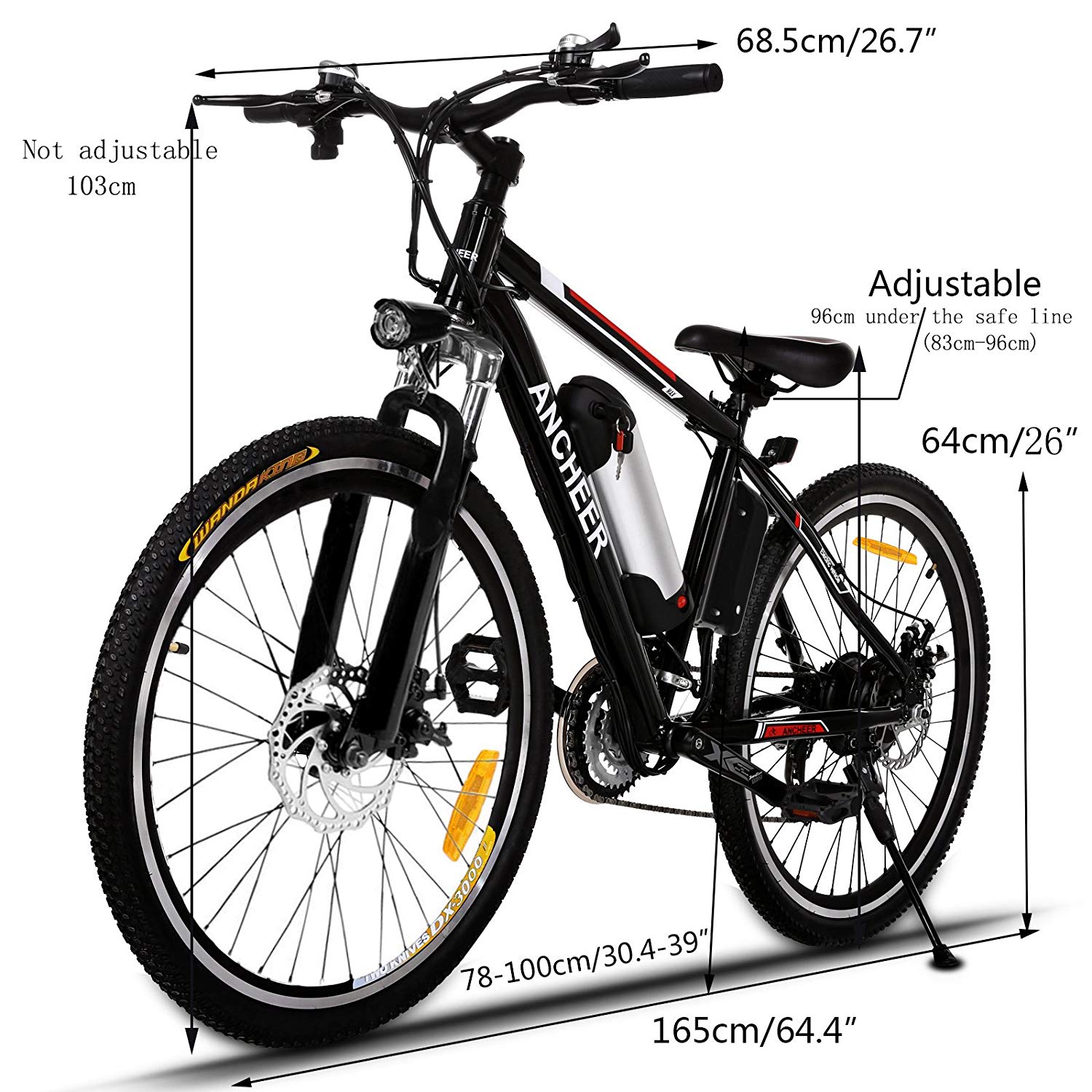 This e-bike adopts 100 percent aluminum alloy frame, the front fork is made of high-strength carbon steel and packed with premium comfort shock absorption and has djustable seat/handbar angle/stem's length set.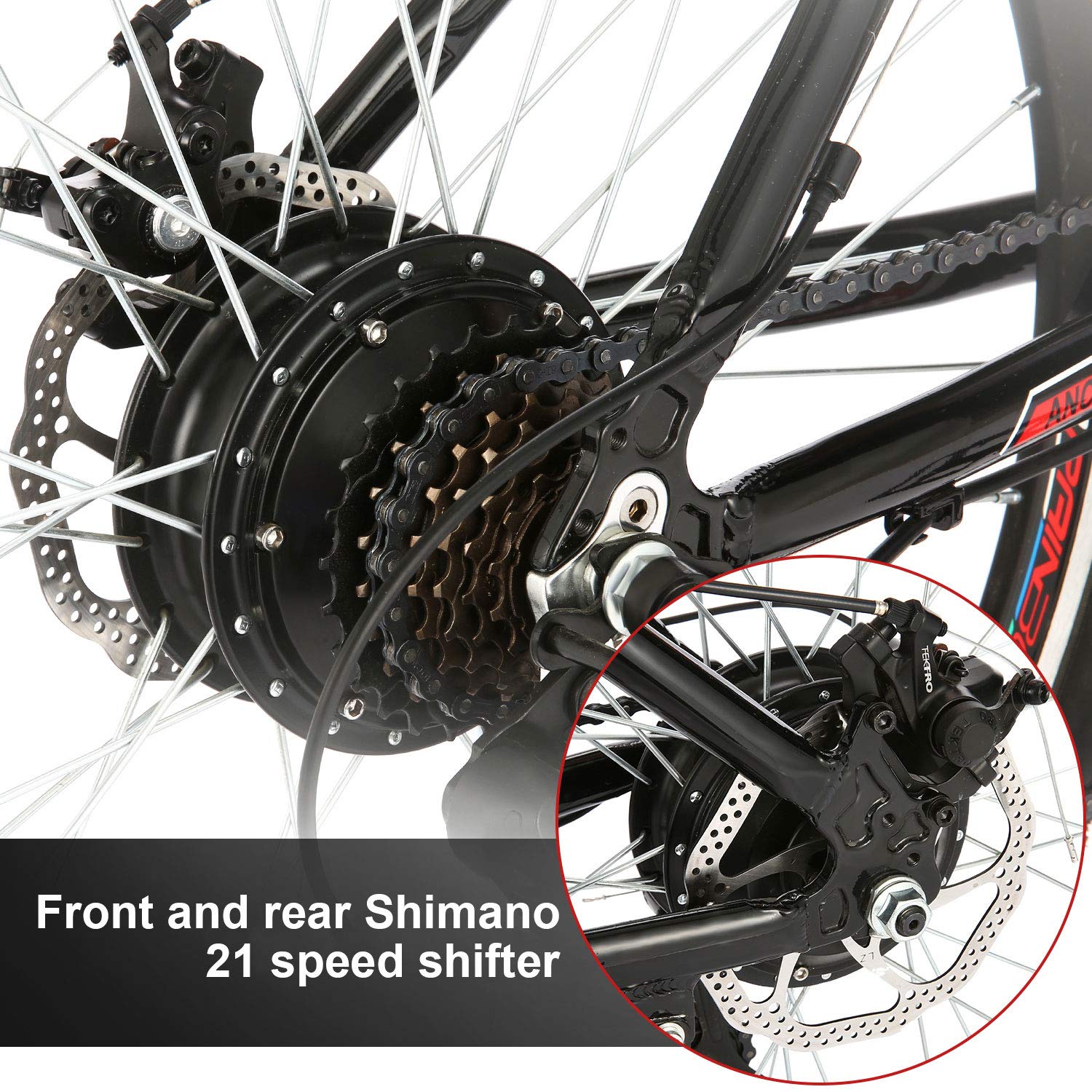 Brake & Gear Shift Systeml--With front and rear disc brakes and 21-speed transmission system, you can choose any speed according to your needs. The perfect brakes fully protect your safety. And the horn and the bright LED headlamp are equipped for night riding
Lithium Battery & High Speed Motorl--The 36V, 8AH Ion lithium battery is removable. The bike equipped with smart lithium battery charger can make you ride up to 25-50 km/s. 250W high speed brushless gear motors easily assists you to travel at the 15mph road speed limit
2 Working Model--E-bike & Assisted bicycle, you can choose the E-bike to enjoy a long time travel, and also exercise. Combining two modes would be a better choice (Note: To ensure quality, please order by "Ancheer". And we are the only official seller and not responsible for after sell service purchased from other seller.)
With one-year warranty for the electric motor, battery and the charger, you've no worry about using it.When purchasing this e bike, click on the "Select Assembly " button above; choose "Ship to store for assembly and pick up". Note: If you not select, no assembly service.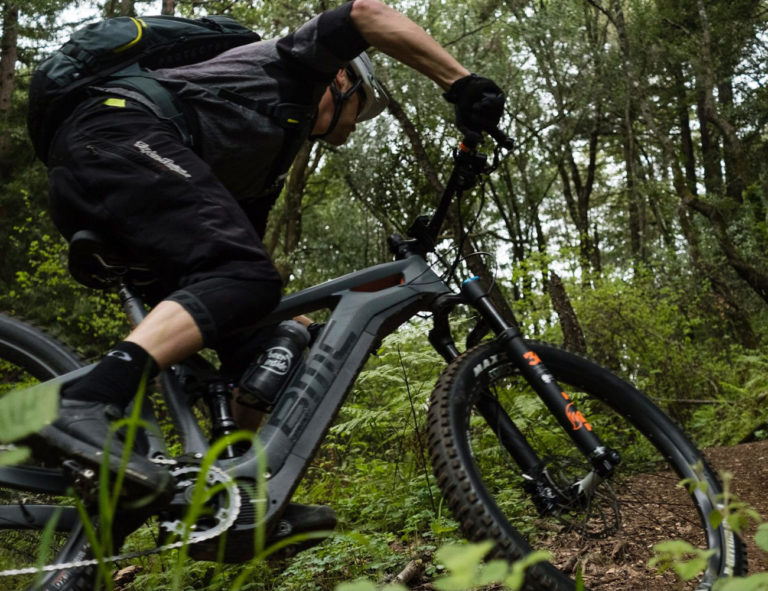 Remember to be kind to the trails and don't tear up the land this Gear Patrol article explains best practices. The laws are still be formed on this front so don't reck it for the people who really need the assistance to get out in nature and stay on the trail and be respectful of other riders, hikers and the land itself. If you have the stamina to go up without assistance that may be the more respectful way to ride. (Photo from Gear Patrol)