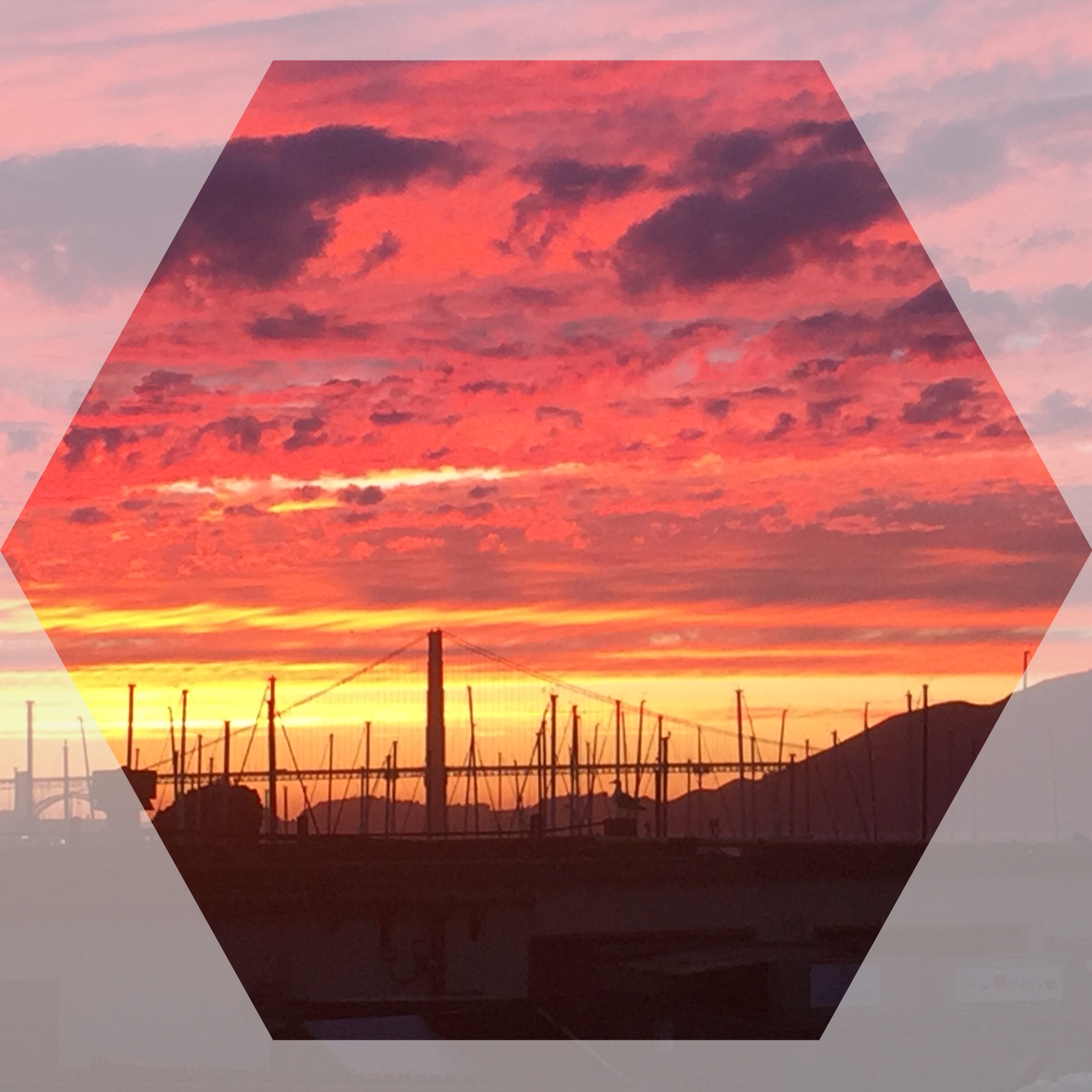 A community that is bridging the carbon gap.
I am lucky to live in Marin County, California, which has a vast network of agencies involved in both land preservation, and restoration as well as programs to reduce our carbon dioxide emissions. We also have a landmark community choice electric company MCE  that procures 50-100% of consumers energy from renewable sources, depending on their plan. Opting in to 100% renewable energy is one of the best ways to reduce your carbon dioxide emissions as an individual and now it is easy through their partnership with PG&E.

Programs like these have positioned Marin to be well on its way to becoming the first carbon-neutral county in the country and this is a race worth winning. In so doing we create a model for other counties, cities, states  and countries to emulate. We have already shown how the path of land preservation, and reducing our emissions by working toward 100% renewable energy is economically viable. Marin is achieving these goals with partnerships and some unusual collaborations. There are many community partners who contribute to a successful corridor of preserved lands and carbon reductions.
The Environmental Forum of Marin (EFM) explores these projects and partnerships, educating new students every year, to become advocates and activists. EFM explores what has been done already and how to continue to forge the path toward long-term stable sustainability in our county. Highlighting science, art and community partnerships for a multidisciplinary advocacy program has proven to be a dynamic approach with broad reach and a history of success. EFM's advocacy and educational roots are firmly planted in land preservation and the kind of inclusivity that does not exclude plants and animals in its value proposition.
This culture of stewardship began in the 196o's  with a few private citizens that had a vision that reached it's branches toward future generations. Their work created a landmark report in 1969 that is still revered in the planning department today, The Economic Impact of a Regional Open Space Program. This report inventoried the intrinsic value of hills and watersheds and set a precedent for policy that would forge onging stewardship.  It set the tone for policies to come that preserved priceless areas like, Richardsons Bay, The Bolinas Lagoon, Tennesee Valley, Canyon Ranch, Point Reyes, and more.  The Environmental Forum of Marin has inspired additional preservation programs that have increased its open space parcels through  programs like MALT ( Marin Agricultural Land Trust). They advocate for and hold accountable the inter agency approach which brings many stakeholders to the table.
Agencies working together has become increasingly important and has forged collaborative efforts like One Tam. In this way our community as a whole is better able to protect this coastal corridor by engaging with all of the stakeholders in a more unified vision. In this light, the Marin Municiple Water District, works along side the National and California State Parks Agencies and with the Golden Gate National Parks Conservancy. Animals don't know boarders so it is helpful that we recognize this in our conservation efforts. One tenth of California flora is in this county and these plants need to be protected across boarders.  We have 10 times more native plants species here than in Yosemite Valley and almost the same amount of visitors. One Tam has begun a comprehensive inventory of the 50 rare and endangered plants and 33 rare and endangered animal species living in these hills. Inter-agency efforts like these can more successfully protect the 1200 native plant species, 150 bird species, 57 types of land mammals and the 16 different kinds of bats that are living in this area, many of which are endangered (Species List). Volunteers and non-profits like the Audubon society and the Parks Conservancy are working with government and state agencies to uphold a vision that began in 1864 with the Yosemite land grant to preserve the wonders of the world for all future generations.
Last Saturday, October 6th 2018,  EFM gathered representatives from many of these agencies so that we could get a better understanding of each of their roles, some of their challenges and ways that they can work together. One Tam seeks to coalesce many of these efforts across five of these California Agencies with a vision that overcomes boarders and helps agencies work together with a common vision.  They have over time coalesced and understood the value of inter agency collaboration regardless of the challenges. This community building strategy is landmark, but I hope will soon become the road map for a common destination of carbon neutral living and land preservation that supports what I call a restorative economy.
We are also unique in California as we have state propositions and measures like Prop 13 that create locally generated public financing to facilitate preservation efforts like these.  Measure A, further expanded these resources significantly to help protect the Wildland Urban interface. 39 Formal partners are involved in this monumental effort and 470,000 volunteer hours.
Marin County is known for conservation globally and will continue to be a landmark or shall I say a lighthouse, to guide other communities in inter-species inclusion, a robust restorative community that is rapidly becoming carbon neutral.
In addition to the various organizations working to preserve our protected lands the county itself has made some solid commitments. Community choice electricity as well as establishing an electrified transportation fleet and local food system that is committed to carbon and sustainable farming is experiencing healthy growth and that means a healthier community with better air and food quality.This commitment to our atmosphere is a commitment to our children and the future generations of all species.
See Below.
Drawdown Marin  seeks to significantly reduce carbon emissions with a community-wide campaign that targets five main areas that can have the most impact.
Excerpt from the Drawdown Marin Web Page
Goal #1: 100% Renewable Energy
Reducing our use of fossil fuels and using electricity supplied by renewable energy is an easy way to reduce our greenhouse gas emissions. Signing up for 100% renewable energy through your utility is something you can do today.
Transportation
Goal #2: Low Carbon Transportation
Almost two-thirds of Marin's greenhouse gas emissions come from transportation. There is a lot you can do to reduce the carbon generated by our cars and trucks. Goal #3: Energy Efficiency in Buildings and Infrastructure
Our residential and commercial buildings generate one-third of Marin's greenhouse gases. An easy way to reduce those emissions and energy costs is to turn off all electronics and appliances when not in use.
Goal #4: Local Food and Food Waste
Buying locally-produced food reduces the impacts of long-distance transportation and supports Marin's farmers and our local economy. Globally, food waste is the #3 contributor to global warming, so purchase only what you will consume.
Goal#5: Carbon Sequestration
Trees are not the only way to soak up and sequester carbon in the atmosphere. Using compost in our gardens, parks, open space, and rangelands has a long-term benefit to sequestering carbon, too.
Goal #6: Climate Resilient Communities
Collaborating with our neighbors, communities, and local government to learn what we can do together is an important step towards climate resilience. You can start a Resilient Neighborhoods team in your community or business to learn more about strategies to  DRAWDOWN your CO2.