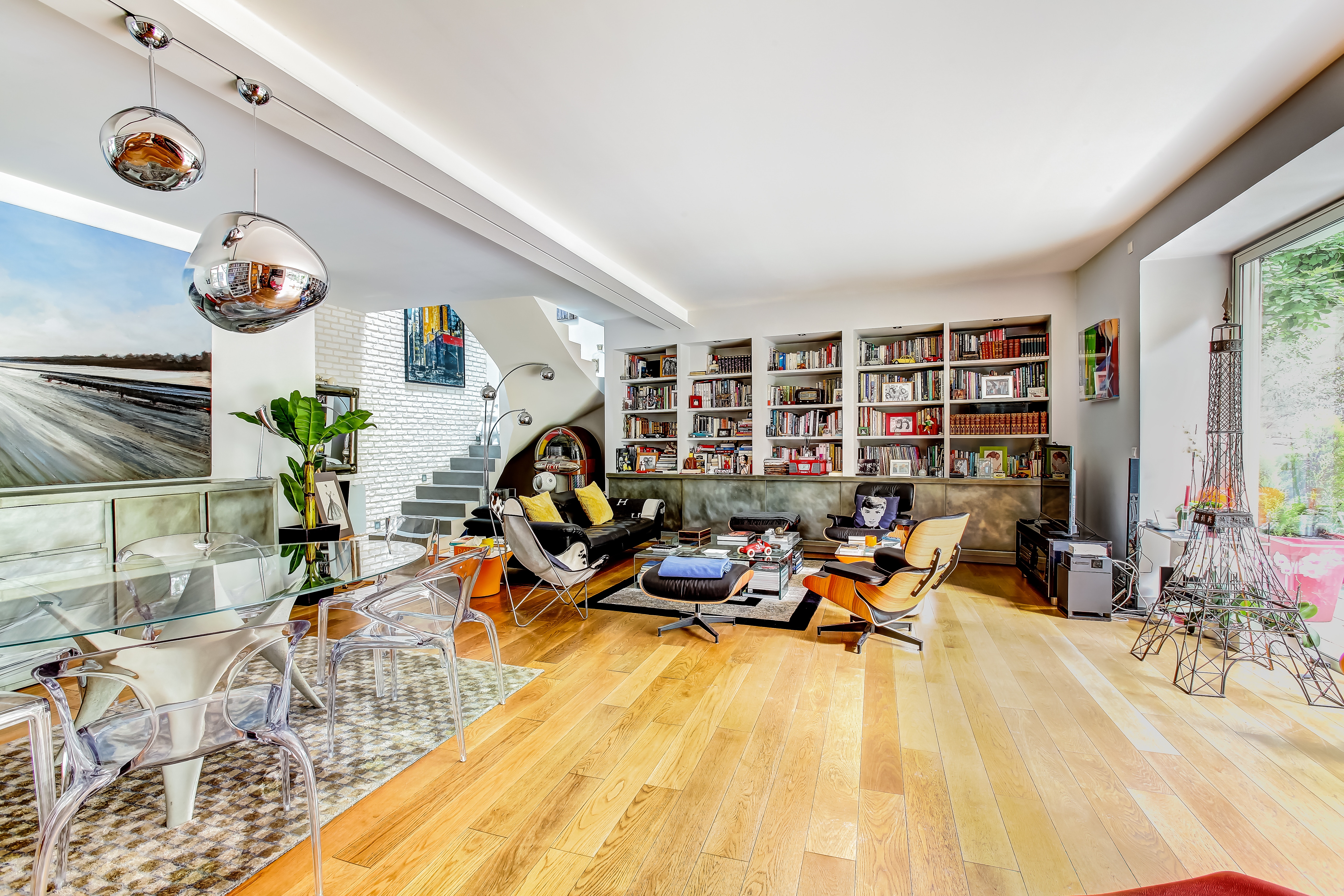 Sanctuary Saturday Photo by Yann Maignan @paris interieurs
New technology is disrupting the system and provides a stylish way to update your home. Purchasing this energy now and money in the long run. Combining these cool products could reduce your carbon footprint by as more than 50%.
Programmable Thermostats provide up to 15% savings on home energy bills.  Try Nest thermostats which almost programs itself, then pays for itself. the 3rd gen Nest Learning Thermostat has new rings and a big, sharp display. The energy savings are significant.
LED lighting produces light approximately 90% more efficiently than incandescent light bulbs.
Insulating your home can be almost as effective as installing solar in some areas. Understanding Insulation Ratings Vacuum insulated panels have the highest R-value, approximately R-45 (in U.S. units) per inch; aerogel has the next highest R-value (about R-10 to R-30 per inch), followed by polyurethane (PUR) and phenolic foam insulations with R-7 per inch.
Energy Systems and Batteries
Tesla Home Battery - Powerwall is a home battery that charges using electricity generated from solar panels, or when utility rates are low, and powers your home in the evening. It also fortifies your home against power outages by providing a backup electricity supply. Automated, compact and simple to install, Powerwall offers independence from the utility grid and the security of an emergency backup.
To Solar or not to Solar? Passive solar can be a less expensive way to heat your home and provide more light. Solar is still a great investment and the tax incentives are still available.
Building a new home consider a Pre-fabulous Home
Prefabricated homes tend to be highly energy efficient. Built off sight with tight seams and state-of-the-art windows that keep heat in and reduce your energy bills in the future. As a bonus, modular homes' tight construction has earned them a reputation for being able to withstand natural disasters. They are efficiently manufactured reducing material waste and cost. Pictured below is a Blu home.
Cool Hive will keep bringing you Cool well designed low carbon solutions for your home. Sign up if you want to receive updates.