Air travel has a large carbon footprint.
Travel sustainably, choose a project from Cool Effect to offset your flights carbon footprint.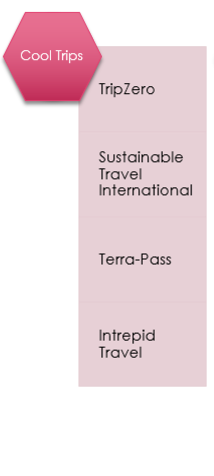 R/T  SFO to NYC for example creates a carbon footprint per person of 3,335 lbs of CO2e. That's equivalent to planting 39 urban trees. If you can't travel less ask your company to offset with sustainable development projects.
This NYTimes article explains. Terra Pass also has a great flight carbon calculator and offset projects. Our flights calculator.