Cool Kitchen
Creating an elegant life, in harmony, is a process of balancing and re-balancing. A good place to start is the kitchen.  Curating our life experience to increase our capacity for love and knowledge, literally begins with the ingredients we use to feed our bodies.  Maintaining our health also allows us to honor this incredible life that we have been granted, let us do this with grace and respect for ourselves and those around us. Have fun and enjoy the DeLight!

Italian Table Manners
I would argue that the Italian dinner style is better for your health. Having lived in Italy for many years I really enjoyed how every neighbor produced something, cheese, wine, olive oil, vegetables, Prosciutto. Italian cuisine is literally based on how far you can walk for an ingredient, it is truly local.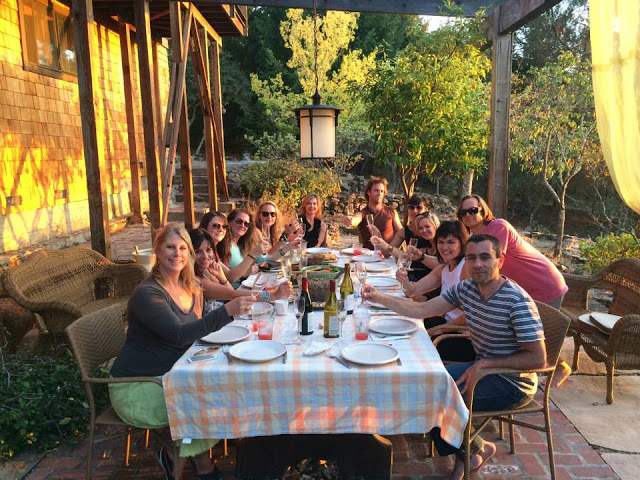 My favorite part is how those neighbors get together and celebrate the fruits of the land with a fervor. No matter how long your table there will be someone of interest to fill that seat.  I am not sure what reduces the risks of heart attack more, olive oil or vibrant dinner conversation. For safety I enjoy a locally grown Mediterranean diet and try to share it with as many friends and neighbors as possible.  So if you want to cool the planet consider a long table, a bigger garden and some friends to share the bounty.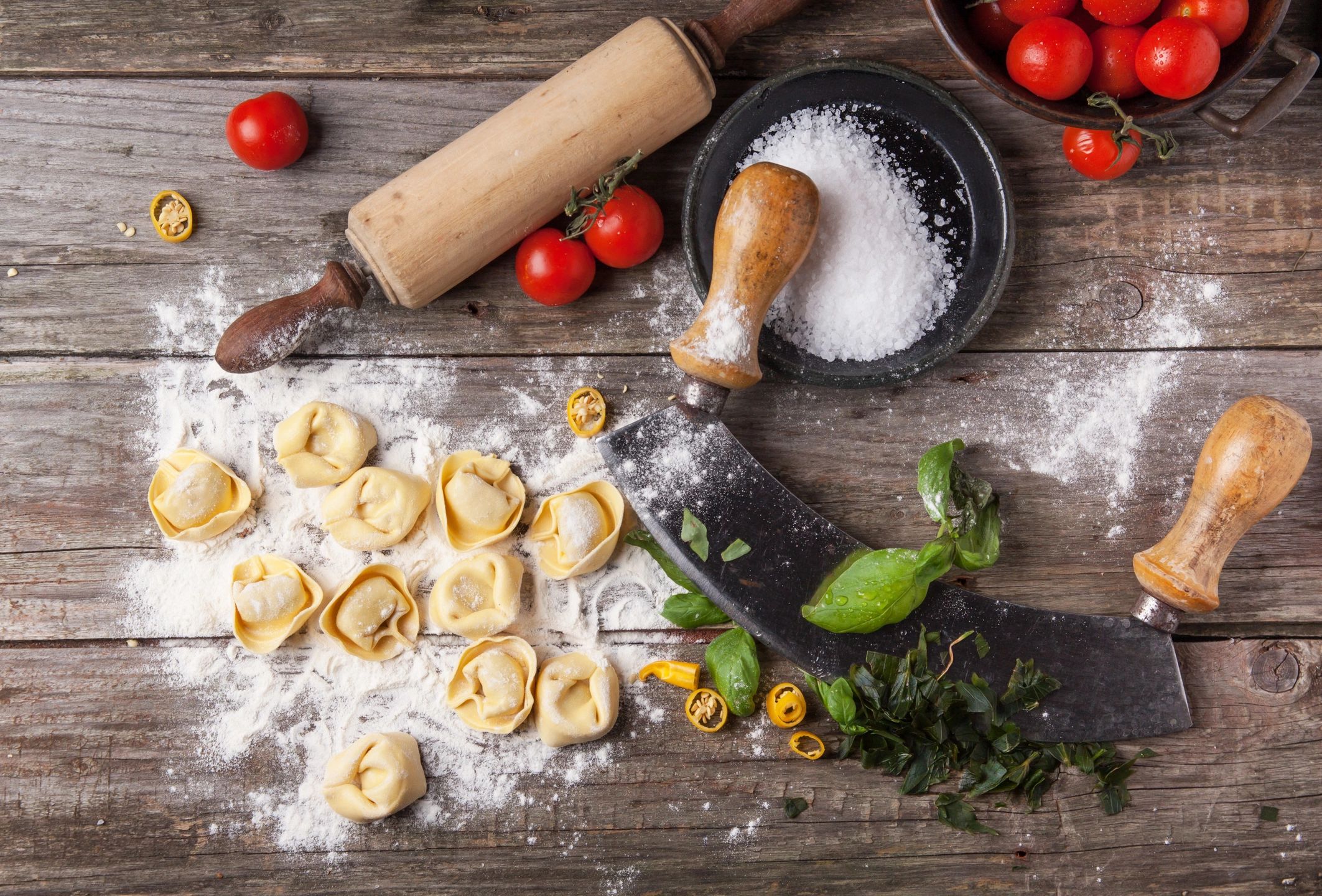 Italian food is simple and wholesome. Two of my favorite Italian recipes are Pesto and Bruschetta ( Pronounced with a hard C)
Bruschetta
Lots of different vegetables and pate's can serve as bruschetta but my favorite is garden tomato and basil. Raw to enjoy immediately.
1 Baguette
4 tomatoes chopped
2 cloves of garlic chopped with tomato
2 pinches of salt
3 tbls. olive oil
6 basil leaves chop
Blend above
10 baby basil leaves to garnish
Toast baguette and rub with garlic. Load with your hand chopped tomato salsa. ( Remember lots of things taste good on toast the trick is to rub the toast first with a clove of garlic)

Pesto
Pesto enlivens many foods  
1 cup basil leaves
4 large medium garlic cloves
2/3 cup shredded Romano cheese
4 tablespoons pine nuts
3 tablespoons minced parsley
1/2 teaspoon salt
1/4 cup plus 1 tbsp. extra-virgin olive oil
2 cups green beans - cleaned
1 1/2 cup potatoes cut to about 1 in.
Pick, wash and De-stem Basil.
I chop it before I put in mortar or blender. Put basil in a mortar with garlic, Romano cheese, pine nuts, parsley, and salt. Pound until smooth, then add olive oil and mix until smooth. Or, whirl all ingredients in a blender.
Leftovers I store in Ice  cube trace in freezer they are the perfect size for a serving or to add a special zest to many dishes.
Delicious on past, spread on Bruschetta, or a dollop in gazpacho or sauteed Brussels sprouts.
I freeze batches in ice cube trays so that i can use it  in the winter when the basil is out of season.
Homemade Granola
Cheaper, fresher and to your taste
Ingredients
5 cups old-fashioned rolled oats
 1/2 cup maple syrup
1/4 cup packed (2 1/3 ounces) light brown sugar
3-4 teaspoons vanilla extract
1/2 teaspoon salt
1/3 cup vegetable oil
2 cups (10 ounces) raw almonds, pumpkin seeds or other combo chopped coarse
2 cups raisins or figs, dates, dried cranberry, chopped -Add after baking!
Mix wet ingredients then add dry ingredients. Place on parchment covered baking sheet. Press flat and even with potato masher.  Bake at 350 degrees middle rack for 25 minutes.
Cool and then break apart into container. Enjoy your first bowl warm the rest in the upcoming week or two.
Black Bean Brownies
High fiber gluten free delicious

Ingredients
2 cups cooked black beans or canned no-salt-added or black beans, drained
10 Medjool dates
2 tbsp raw almond butter
1 tsp vanilla
1/2 cup cocoa powder
1 tbsp ground chia seed
Blend the black beans, dates, almond butter and vanilla in a high powered blender until smooth.
Add the remaining ingredients and blend again.
Cooking Instructions Preheat oven to 200° F.Pour into a Salad master 316Ti Round Brownie Pan (9-inch) and bake for 1 1/2 hours. Cool completely before cutting.
Papaya Salad
Bright, Fresh healthy and delicious
Ingredients
1 Large Papaya Peel remove seeds and cut in 1 inch cubes
1 Bunch Cilantro or Parsley Chopped
1 Lemon I sometimes use 2
3/4 tsp. Cayenne Optional
Mix and keep portion sizes on hand to eat daily especially when cleansing.